Back to news
Exciting times for Cooltherm and Frost SRL
Cooltherm are excited to be working with Frost SRL and together have designed a bespoke inverter screw chiller for a university on the south coast. With over 45 years' of experience and sharing Cooltherms' values of providing customised cooling solutions with low environmental impact, Frost was the ideal partner to deliver Cooltherms' design for the project.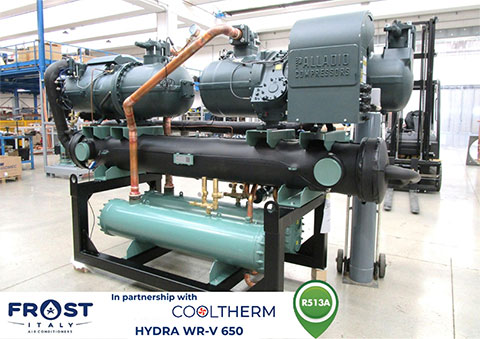 Not only was the unit custom-built to meet the customer's exacting requirements in terms of performance, but it was also redesigned to fit into the limited 4.5x1.5m space available in their plant room and needed to be designed and delivered in the shortest time period due to a current failing system.
The whole turnkey solution for the replacement of 2 water-cooled chillers, including the initial concept, final design, bespoke solution for the chiller and the project delivery aims to be completed and handed over to the client in 20 weeks from the initial enquiry.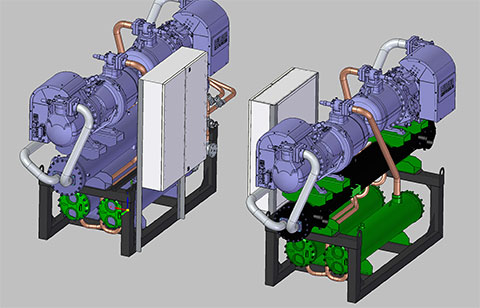 This high-performance cooling system has a capacity of 650 kW and is equipped with innovative PALLADIO and REFPOWER compressors, which ensure maximum efficiency and performance.
In addition, the Hydra WR-V 650 uses R513A refrigerant, which has a much lower Global Warming Potential (GWP) compared to R134a, making it an excellent substitute for this refrigerant. It also boasts energy efficiency and environmental friendliness, making it a perfect fit for both new and existing systems.
With its RS 485 communication device and Modbus RTU protocol, this heat pump is easy to operate and can be integrated seamlessly with other building management systems.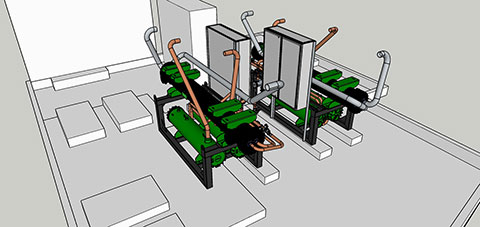 The overall solution is an excellent investment for any business looking to reduce their environmental footprint and operating costs whilst meeting exacting cooling requirements.
Contact the Cooltherm team today to learn more about the solution and the how the team can support you to contribute to a sustainable future, delivering bespoke cooling solutions in a limited time frame.
Related News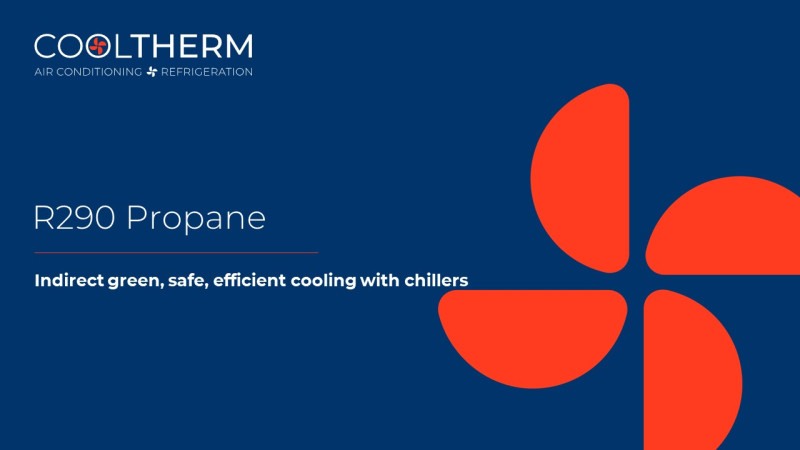 R290 and the HFC refrigerant phase-down CPD
If you are passionate about staying ahead of the curve and want to keep up to date on the latest developments in the field, then this is for you! The...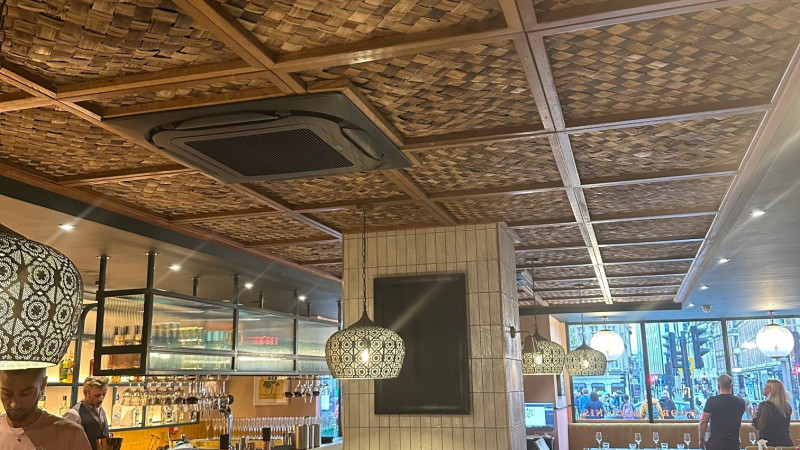 Air Conditioning delivered and installed at Nutmeg, Bristol
It's always great to receive feedback on the incredible job our team at Cooltherm do. Working together with Stenball Group Ltd GROUP LIMITED...