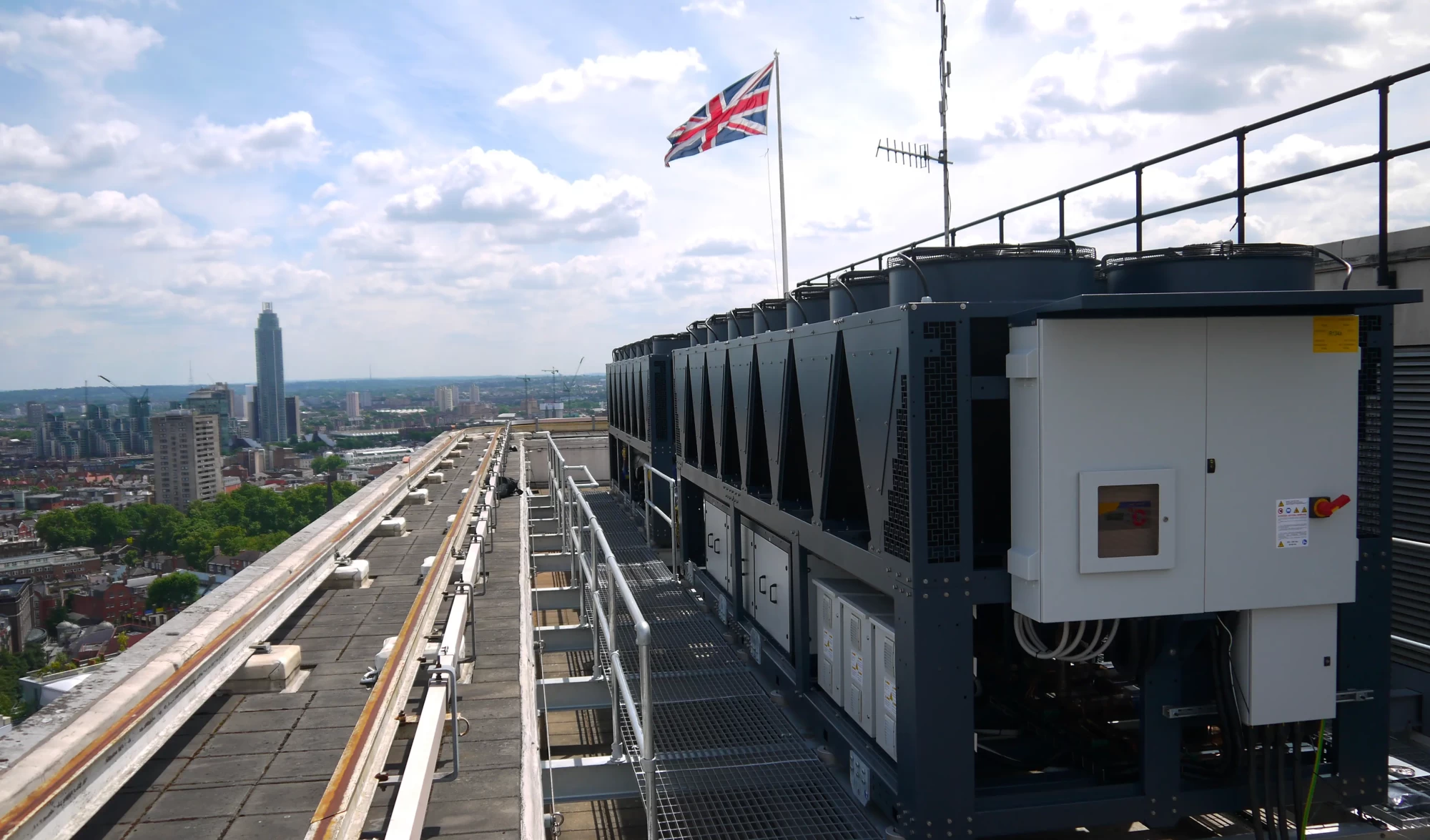 Climate Control & Refrigeration Solutions
Ultra-efficient chillers can maximise efficiencies and performance.
What We Do
Commercial Air Conditioning
Cooltherm specialise in the design and installation of DX, VRF and VRV air conditioning systems with specific expertise in applying the technology for specialist applications.
Low Carbon Heat Pumps
Cooltherm offers a wide range of low carbon heat pumps for commercial and industrial applications including air-source, water-source and CO2 high temperature solutions.
High Efficiency Chillers
Cooltherm specialises in ultra-high efficiency Turbomiser chillers, value engineered chillers, and bespoke chillers for unusual or challenging applications.
Service & Maintenance
Cooltherm offers comprehensive service and maintenance for all chillers and air conditioning systems. This includes 24/7 call-out on systems serving critical infrastructure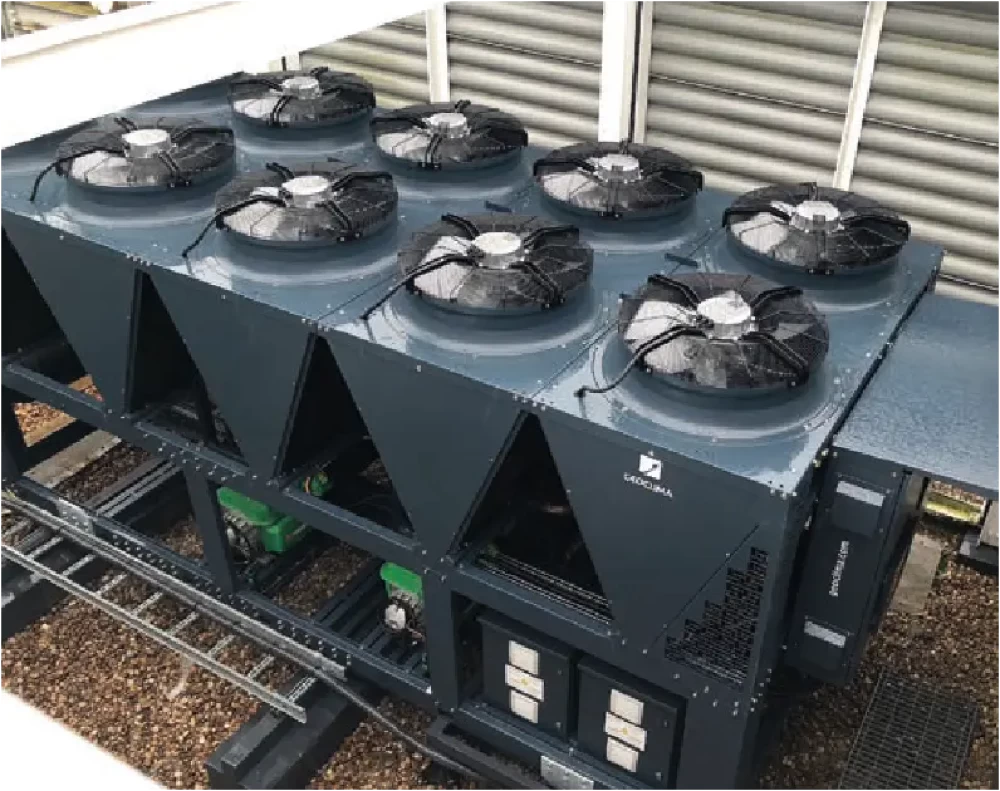 Case Study
Chiller Installation for University of Bath Sports Village
Cooltherm was tasked with designing a chiller capable of delivering a total capacity of 450kW at the £35 million Sports Training Village at the University of Bath, which provides facilities to accommodate over 50 sports as well as being a world class multi-discipline training environment, and regularly hosts major international competitions.
Read More
Latest News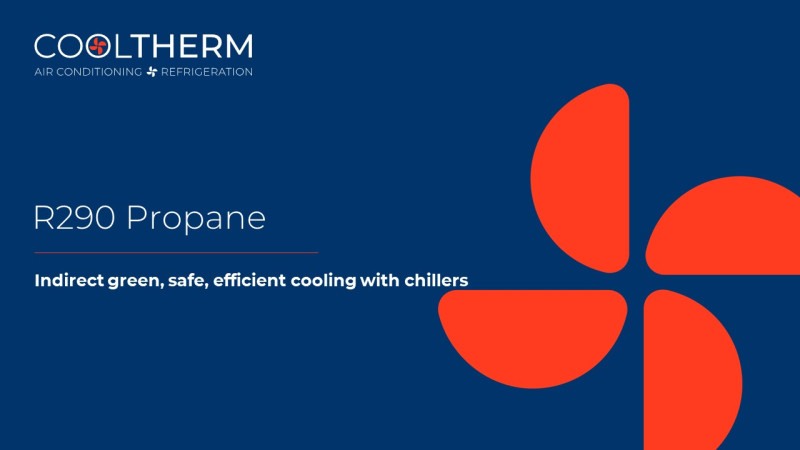 R290 and the HFC refrigerant phase-down CPD
If you are passionate about staying ahead of the curve and want to keep up to date on the latest developments in the field, then this is for you! The...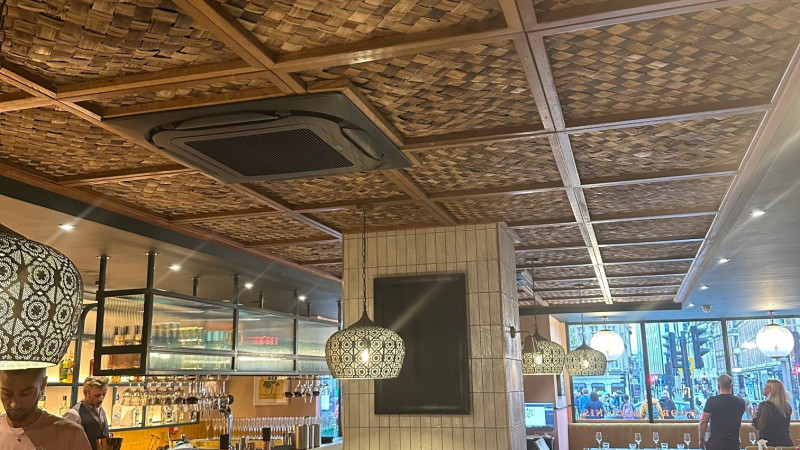 Air Conditioning delivered and installed at Nutmeg, Bristol
It's always great to receive feedback on the incredible job our team at Cooltherm do. Working together with Stenball Group Ltd GROUP LIMITED...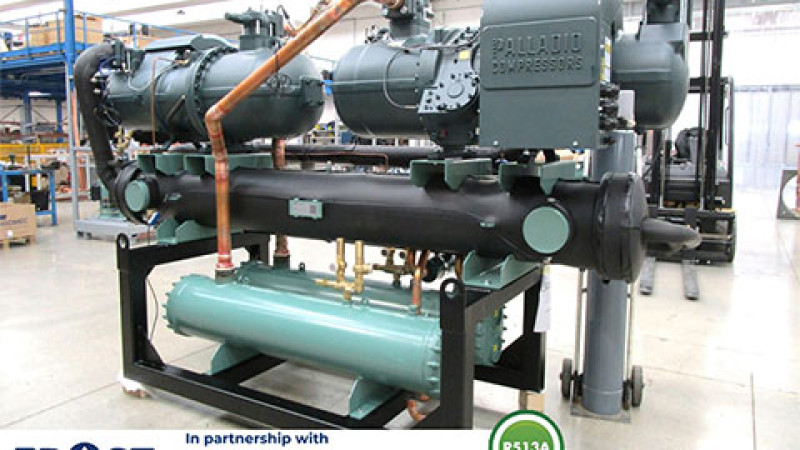 Exciting times for Cooltherm and Frost SRL
Cooltherm are excited to be working with Frost SRL and together have designed a bespoke inverter screw chiller for a university on the south coast. Wi...
Client Testimonial
I worked with Cool-Therm on a high profile project in the City of London. Their professionalism and attention to detail was exemplary. The chiller and related plant supplied was technically excellent, and met a very challenging brief. I depended on them to deliver, install and commission the system on time and to the highest standards. I was not disappointed. I have no hesitation in recommending them.