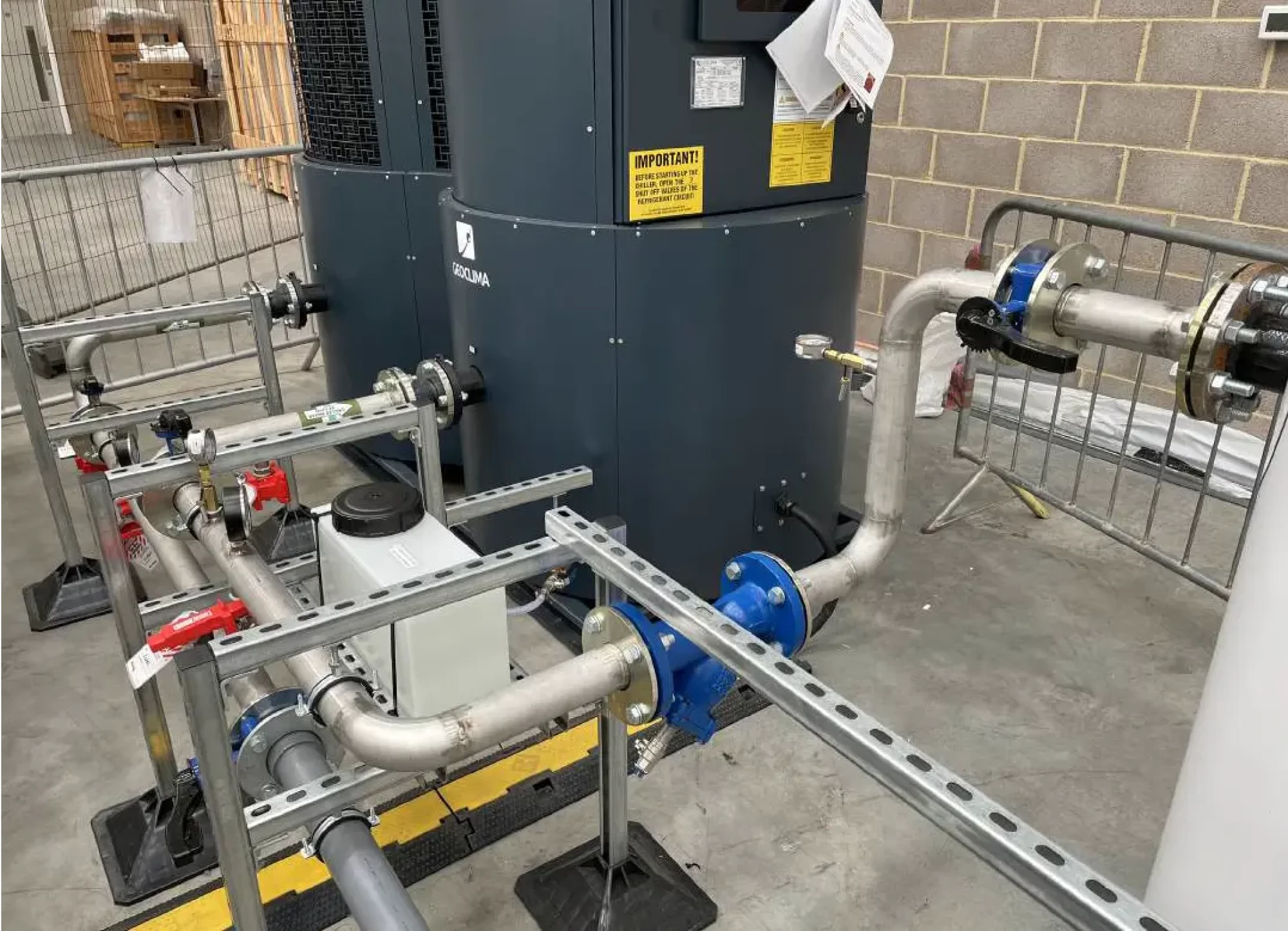 Innovative Circlemod Chillers Used to Meet Specification for the Subsea Pipe Industry
The Project
Located on the south coast of the United Kingdom, our customer required advanced cooling options for their process machinery and air handling unit.
Customer Requirements
The customer had specific requirements for their chiller units and here at Cooltherm we pride ourselves in being able to offer a wide range of units, to make sure we can meet every specification.
The first issues to overcome was the footprint available for the chiller units to be installed into. Any new units would need to fit into the existing space. The second point was the units needed to include pumps, pressurisation units, and expansion vessels, as a plugand-play chilled water solution.
Cooltherm's Chiller Selection
In order to match the specification criteria our expert technical team looked into multiple units, before recommending that both units should be the innovative Circlemod.
Why the Circlemod?
These chillers have cylindrical condenser coils providing a reduced footprint and high efficiency. An additional hydraulic module containing pumps, expansion vessel and pressurisation unit was added to the machine to provide the client a plug and play solution for their chilled water system. The modules also have inverter compressors which allow the demand capacity to matched by the intelligent chiller controller, increases efficiency and reduced carbon.
The use of the modular design allows for the customer to manage one set of spare parts for the two different capacity machines.